Skip to Content
The Go-To Company for HVAC Service in Boone, IA
Summers can get hot and humid here in Iowa; your home should be a cool refuge from the heat where you can unwind and relax. If your air conditioning breaks down, things can quickly start to get unpleasant. Here at Kruck Plumbing & Heating, we believe your home should be a reliable place to escape from the summer heat. That's why our highly trained professionals are committed to repairing or replacing your HVAC system as soon as possible. We've been around since 1941, so when it comes to HVAC systems, we've seen it all! Our expert team repairs and offers maintenance services on all HVAC brands. We're proud to offer free estimates on all of our HVAC services. For many people in the Central Iowa area, we are the first company they call when they run into problems with their HVAC systems. Give us a try and find out why!
You can rely on us
We perform cooling installation and service for all brands:
Whole house central cooling
Mini-split heat pumps provide heating and cooling
Geothermal air conditioning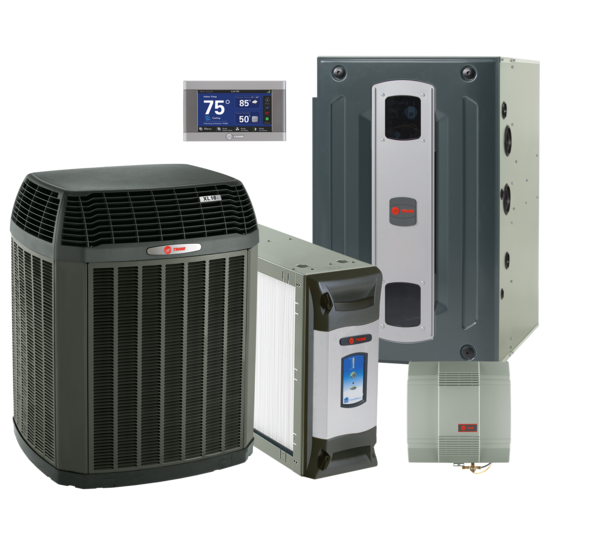 Save money with HVAC installation
At Kruck Plumbing & Heating, we care about saving you money and helping you achieve an energy-efficient household. Believe it or not, you can save a lot of money in the long run by installing an HVAC unit, which is significantly more efficient than other cooling systems. By the end of the year, you'll save a significant amount of money on your energy bills, which means that the systems we've installed into your property pay for themselves sooner rather than later. If you would like to take the first step in installing an energy-efficient HVAC solution in your home, give us a call and we can discuss it further with you. You might be surprised at what you can afford when you take the savings into account. Our expert technicians have the experience, training, and the cutting-edge equipment to flawlessly install your new system without disrupting your home.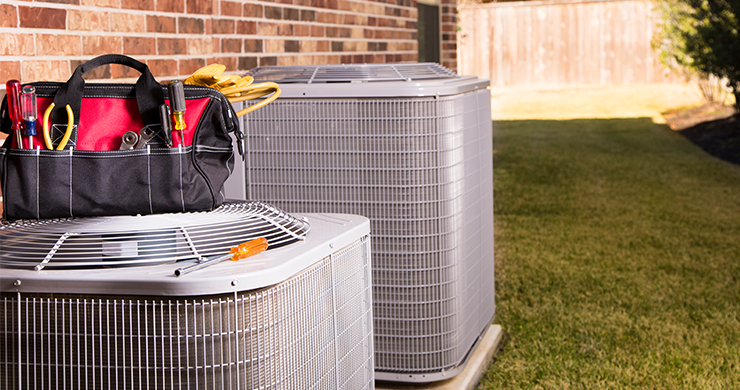 Maintenance and repair
It's very important that you have regular maintenance checks done on your HVAC system. Failing to do so could cause critical failure, resulting in expensive repairs, or an entirely new system, which could have been avoided. A large volume of the calls we receive about broken-down HVAC systems could have been prevented entirely if the customer had conducted regular maintenance. Paying maintenance fees is cheaper than paying to repair a costly, broken-down unit. Our highly trained HVAC experts will be able to definitively identify and fix any issues you may have with your HVAC system. They can also put them right before any significant damage is caused. Call today and schedule a maintenance visit. If your HVAC system has broken down, you will be pleased to know that in most cases, we can have it back up and running in no time at all. We are qualified to repair all HVAC brands and makes; just give us a call and we will do the rest.
Schedule your HVAC repair or maintenance appointment today.